Above Summit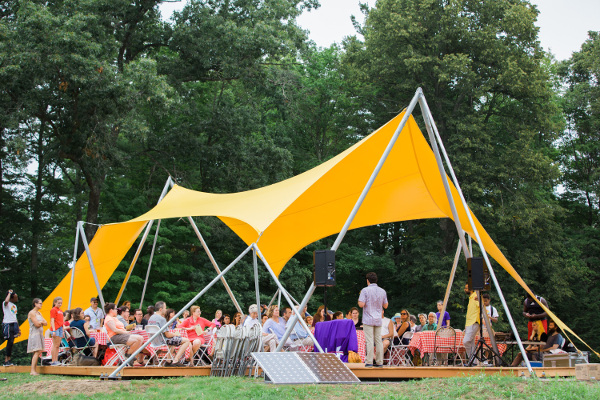 My smallest system in "action" at the Olde Manse in Concord last summer ... One of the first times I brought solar panels to an event.
---
Elma Lewis Concert Series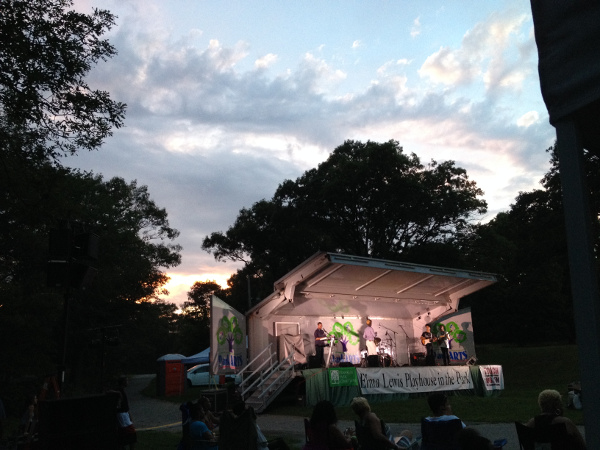 2015 was the fourth year of solar powering the concert series.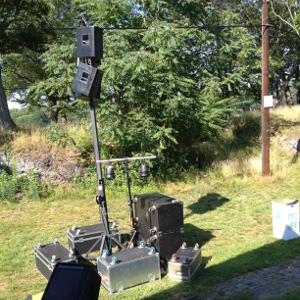 Back in 2012 the series needed to trim it's budget if it was going to continue ... The surprise solution was to go solar.
Even after switching to LED lighting fixtures it turned out using solar power was going to cost less than half of what it would to bring in a deisel generator to power the event!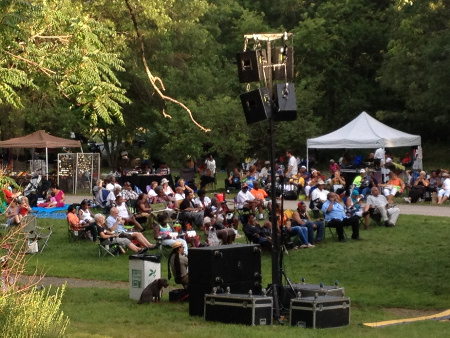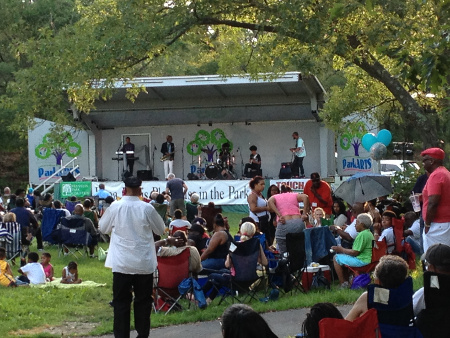 We lost a little "punch" in light intensity with the switch to the LED fixtures ... But the audience did not seem to mind.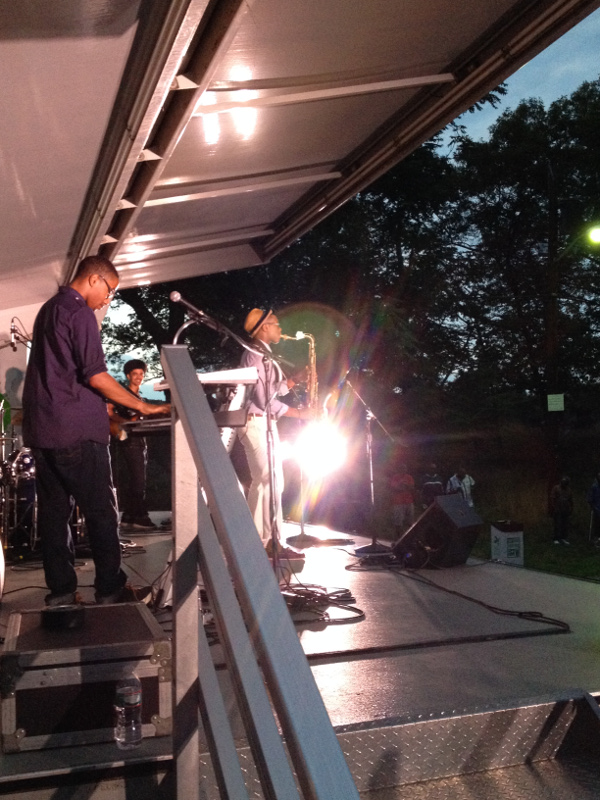 ---
2015 Dance For World Community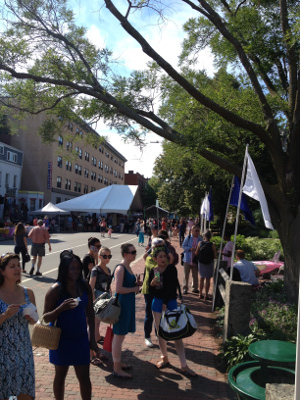 This was the third year supplying Solar Powered Sound and Lighting systems for the event.
By powering three of the four stages with solar charged batteries the event producers were able to place the stages where they wanted them to be without having to worry about long cable runs or where to park generators along the 200 yard stretch of Mass Ave near Harvard Square.
---

Easter Sunrise Service at Castle Island in South Boston
Solar Powered since 2013.
It has been very nice hearing the sounds of Boston Harbor during the Service ... Taking less time to set up and break down does not hurt either.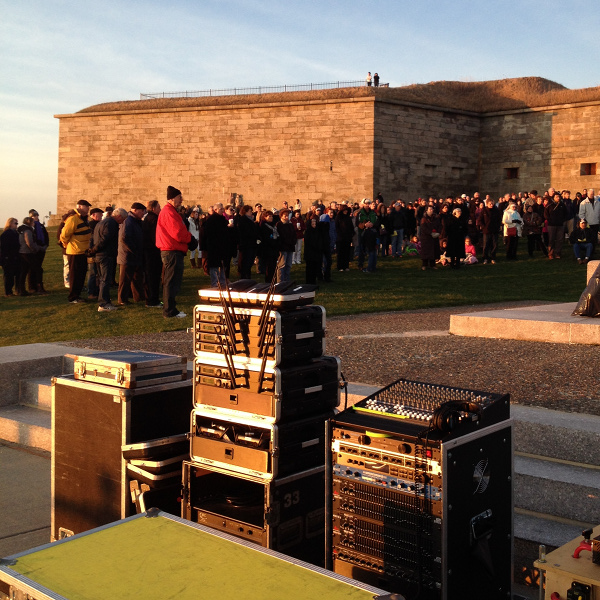 The only downside so far has been with no generator running in the background you could hear the wind on the wireless microphones.
... Some miniature "Zeplin" wind screens solved that problem nicely.
---
Randolph Parade, 7/3/2014
With no place to put a generator ... the very crowded Destiny Molders Church float turned out to be a perfect place for one of my Solar Powered Sound Systems.
Powering all of sound and band gear for 3 1/2 hours only used 28% of the 6 kWh battery!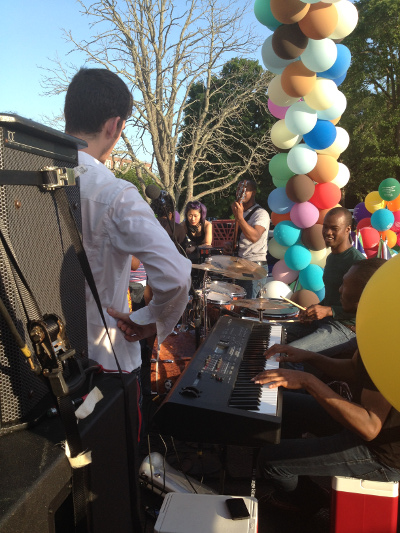 ---
Covenant School Jogathon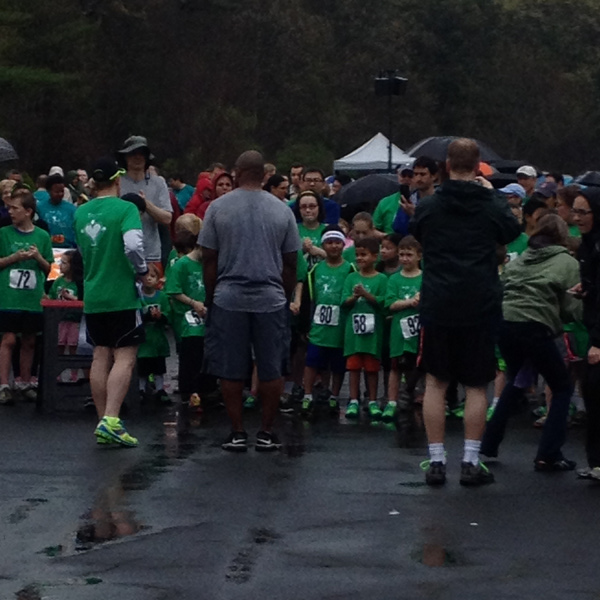 Yes ... It works in the rain.
Solar powered since 2013.
---
Boston Pops Brass Ensemble, 6/24/2012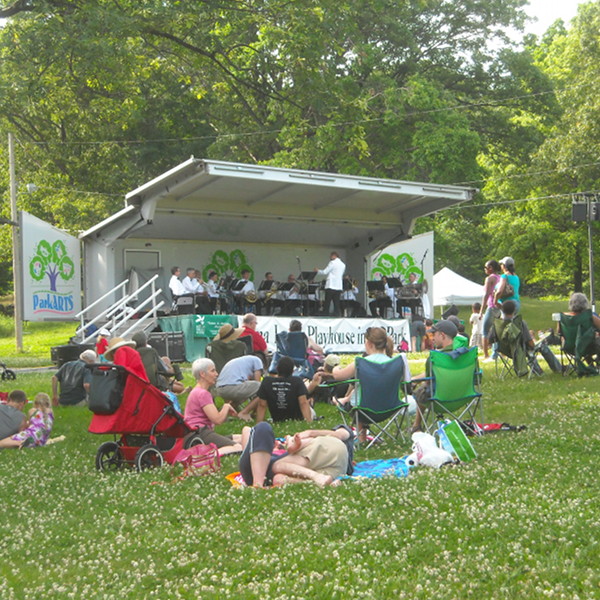 Listening to Classical Music in the beautiful Frederic Olmstead park setting without hearing a generator running in the background was ... Priceless!
---
Winchester Town Day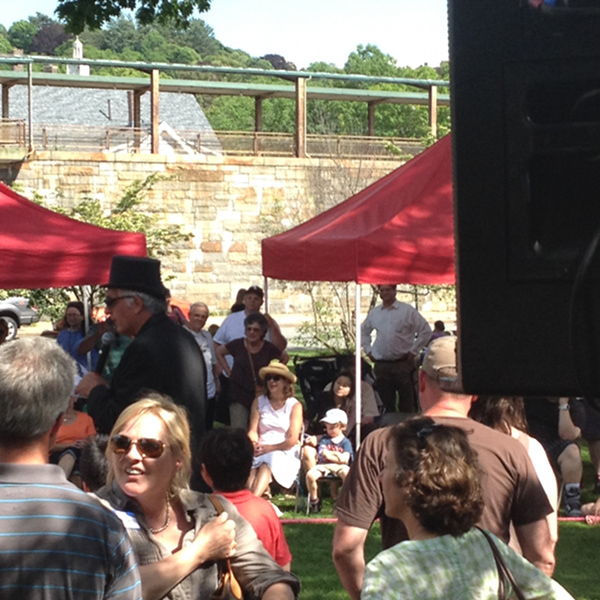 The small sound system on the town common has been solar powered since 2012.
Using a solar powered sound system solved the problem of running a 100' power cord through a very crowded public space to get to the closest electrical outlet.